PHOTO GALLERY
Check out some pictures of our available products. Click image for more detail.
Welcome to Neosho Gardens.
Your Local Wholesale Growers.
Located in historic Council Grove, Kansas, we've been growing vibrant plants and flowers since 1981. As wholesale growers, we primarily supply independent garden centers, landscape contractors, and distribution centers throughout the Midwest. At Neosho, we are committed to producing quality products and employing sustainable, environmentally friendly practices.
With over 40 years of experience, we can assist you with whatever you may need, from plant selection to landscape advice to product delivery. We are ready to help!
On our website we offer an availability list for our products. If you would like to manage your orders through our Online Ordering page, just click the Place An Order button at the top of the page to download our electronic order form.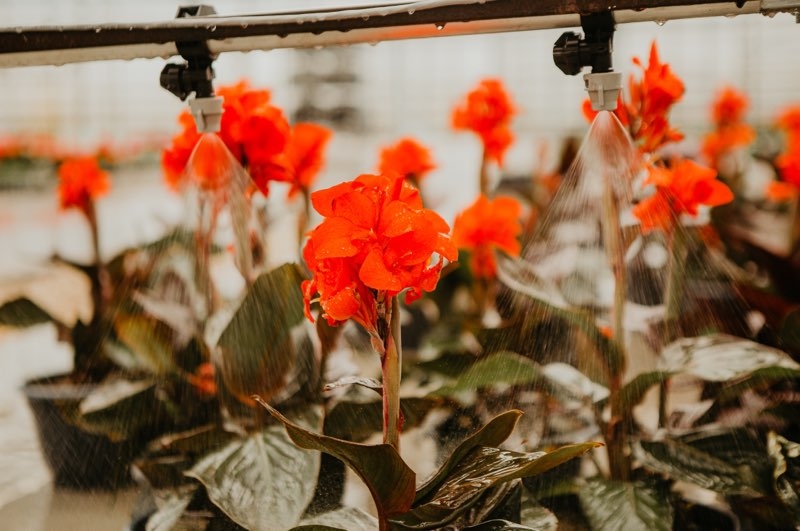 Our experts are here to help you not only in selecting plants that suit your customers, but also in how to keep them looking their most beautiful.  You can rely on our experts at any time to help with even the most difficult of placements.
We grow a wide variety of flowers, plants, and vegetables to suit just about every location and type of soil. We keep an updated inventory of our stock online for you to browse at your convenience.
When you buy wholesale from Neosho Gardens, you can be sure you're getting the most value for what you spend. We are experts when it comes to wholesale plants – from planting those first seeds to delivering your purchase.
Our Commitment to Sustainability
At Neosho Gardens, we are dedicated to using only the most environmentally friendly practices. Unlike other wholesale growers, we choose not to use neonicotinoids for insect control, because they can be harmful to bees and other pollinators. Instead, we use natural insect predators and microorganisms that control insect populations and fight disease.
We are proud to say that we do not use chemical plant growth regulators (PGRs). Plants grown with PGRs typically become stunted and lose much of their potential in the garden. To avoid PGRs, we grow our plants in colder conditions, at a slower rate, and with less water.
Through the use of a computer controlled greenhouse and a 98% efficient water heating system, we are able to significantly reduce our electricity usage. We also sterilize and reuse all possible plastic, and recycle plastic and cardboard that cannot be reused. When you buy from Neosho Gardens, you can rest assured that your purchase was grown ethically and sustainably.
Neosho Gardens
611 North Union St., Council Grove, KS 66846
Toll free: 800-835-6920
Office Fax: 866-273-7420
Office Email: wanda@neoshogardens.com